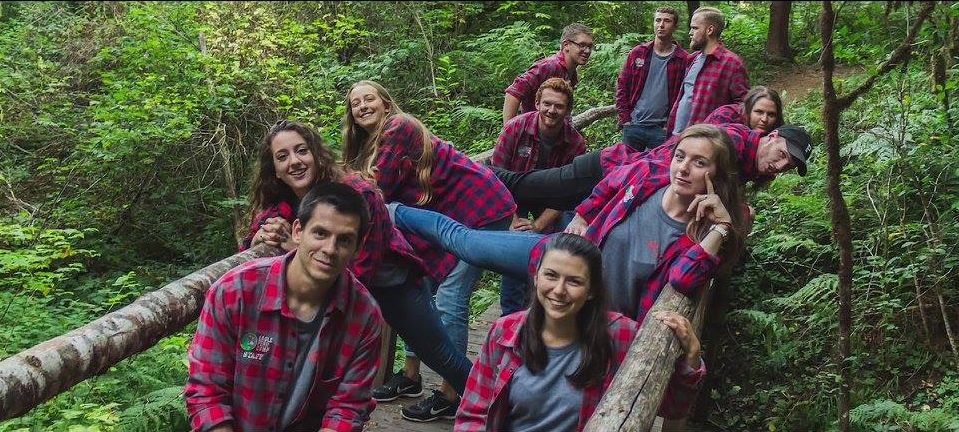 College | Jun 20 - Aug 21
Summer Staffers are college age men and women who serve for the entire summer at Eagle Fern. They spend the summer partnering with the permanent staff in camp operations and events, developing professional skills and abilities, building relationships that will last a lifetime, and falling deeper in love with Jesus. Staff members are typically off every weekend from Saturday around noon until Sunday around 3:00 pm.
Challenge Course Facilitator
Responsible to assist the Challenge Course Director, facilitating the high ropes course, and low elements.
Climbing Wall Facilitator
Responsible for climbing wall during each week of camp, and to ensure safe practices are followed. Experience preferred.
Food Service Assistant
Responsible to assist in supporting the weekly cooks, kitchen staff, and TCL leaders with food service responsibilities. Also responsible for serving food to incoming staff on weekends. Previous experience helpful, but not required.
Lifeguard
Responsible for supervising all water front activities on Eagle Creek. Lifeguard certificate required, WSI certificate desired.
Office Assistant
Responsible to support the Office Administrator with camp registrations, volunteer data entry, and various clerical tasks.
Program Assistant
Responsible to assist Program Director, and weekly camp directors for each week of summer camp with various tasks.
Store Manager
Responsible for purchasing, inventory, marketing and staffing of the camp store and other tasks as required.
Videographer
Responsible for capturing and editing video and photographs for weekly camp presentations and distribution.
TCL Boys and Girls Leaders
Responsible for directing the TCL program and for living alongside two groups of 5-7 high school age young people in a discipleship/leader role for three weeks during each group. You will also assist in and supervise various work projects and be responsible for coordinating devotions, Bible studies and group activities.
Apply for Summer Staff by February 15. Before you do, please take a few minutes to read our Statement of Faith and Camper Communication Policy.